Introduction
Malnutrition, over-weightiness, exhausting days, and irritating digestion-related problems? Well, these are some common problems suffered by this whole generation.
When you eat junk food daily, you get less nutrition and fiber and more unhealthy fats. This has become an "almost" daily routine for most people. In this busy schedule of ours, we forget that "health comes first."
How do you overcome these problems in one shot? Here comes Bio Complete 3. There are a lot of benefits that this product provides to its users.
The "healthy bacteria" and several "promoters" inside this product help the users with their digestion-related problems, leading to improved energy levels and mental and physical health.
In the coming paragraphs, we will be discussing the ingredients used and the list of benefits this product provides. And trust me, once we dig into the details, you will be impressed with its uniqueness.
So, stay tuned until the very end!
So let us begin!
Who Is Dr. Steven Gundry?
Before we get into the details of this product, Please tell us who created Gundry MD.
Dr. Steven Gundry!
is an American doctor who was born on July 11, 1950. Dr. Gundry is a former cardiac surgeon and Head of Cardiothoracic Surgery at Loma Linda University.
Dr. Gundry is a pioneer in infant heart transplant surgery and is known for his best-selling book "The Plant Paradox" in the field of medicine and health.
He founded Gundry MD after rescuing countless patients and treating a chronically ill overweight patient.
Gundry MD manufactures various health products that are widely used and have proven very helpful to people. MD Bio Complete 3 is one of Gundry's amazing products.
What Is Gundry MD Bio Complete 3?
Gundry MD Bio Complete 3 is one of the amazing supplements by Gundry MD that focuses mainly on a healthy gut. This also improves digestion problems and fights various digestion-related problems.
Dr. Steven Gundry developed Gundry MD Bio Complete 3 after witnessing people's busy and overburdened lives.
He encouraged individuals to avoid junk meals with this pill to keep their immune systems strong.
Dr. Steven Gundry's Bio Complete 3 is a dietary fiber supplement that includes a unique blend of prebiotics, probiotics, and postbiotics. This combination has proven to be very helpful to users.
Bio Complete 3 boosts gut health by functioning as a barrier to protect the body's inner gut lining. It's a savior for folks who have digestive issues.
Bio Complete 3 contains short-chain fatty acids that are mainly found in plants and vegetables and that stimulate the growth of "good gut bacteria," resulting in improved intestinal health.
Gundry Bio Complete 3 is available in capsule form and is intended to be taken twice a day. In order to achieve the goal, the consumer must be committed.
Bio Complete 3 has become one of the most popular gut health supplements in America due to its benefits. Now let's take a deeper look at this product.
What Are The Benefits Of Gundry MD Bio Complete 3?
Because of its effectiveness and unique components, Bio Complete has recently acquired popularity. This supplement has several health-promoting properties.
Let's take a closer look at the health benefits that Bio Complete provides:
A complete solution for leaky gut.
Promotes healthy weight loss.
Boosts the Immune system.
Promotes the growth of healthy intestinal bacteria.
Reduces health-related digestive issues.
Reduces cravings for unhealthy junk foods.
Provides energy.
Support Gut health.
90-day money-back guarantee.
Looking at these benefits, I believe that this Bio-Complete 3 is an amazing solution for all gut-related problems.
Dr. Gundry's supplement contains various unique ingredients that we will be discussing in the coming paragraphs.
*Every individual is unique. As such, your results may vary *
What Are The Bio Complete 3 Ingredients?
Dr. Gundry spends the majority of his time studying new methods and products that benefit people. As a result, Gundry MD's products are far more reliable and unique.
The famous doctor selectively chose every ingredient before adding them to his product. These ingredients are used in Untox, and trust me, they work very differently and efficiently.
The ingredients used here are very unique and are 100% natural and safe. It is highly recommended to take this serving twice a day.
Each ingredient used in Bio Complete 3 has its benefits and uniqueness, making it more efficient.
BioComplete 3 is a combination of unique substances with distinct properties. All of the ingredients in this product are beneficial to one's health and useful in everyday life.
check here Bio Complete 3 Ingredient list and Let us zoom in on the key ingredients and their positive health benefits:
Tributyrin
a triglyceride that protects immune responses and reduces oxidative stress. It also fights dysbiosis.
Thus, 1000 mg of Corebiome Tributyrin is a "must add" ingredient in this BioComplete 3.
Sunfiber
Sunfiber is an excellent prebiotic for maintaining digestive health and gut health.
Bacillus Coagulans
Bacillus Coagulans act as a stomach acid resistor. These Bacillus Coagulans play a very beneficial role in digestive health in the human body.
Bacillus Coagulans is like lactobacillus, which is used to treat diarrhea and other digestive issues.
Microcrystalline Cellulose
Microcrystalline Cellulose has been one of the most useful ingredients in the medicinal field. This is mostly used to balance or control cholesterol levels.
Silica
Hairfall problems? Well, silica is here!
One of the most efficient solutions for hair loss problems This has been a very important ingredient in Bio Complete 3 because of its effective benefits for one's nails, skin, and hair.
This is an efficient antioxidant as well!
Magnesium Stearate
Another extensively used medicinal component has huge implications for human health and the immune system.
Also, it is beneficial for the nourishment of the skin as well!
Now, if we talk about the reason behind the uniqueness of BioComplete 3, It's a blend of probiotics, prebiotics, and postbiotics.
Prebiotics
Prebiotics are compounds that promote gut health. These are responsible for the growth of good gut bacteria and microorganisms present in the gut lining of the human body.
Bacteria and fungi are the perfect examples of these.
Probiotics
Probiotics are living yeast and bacteria that are beneficial to the human body. Probiotics are beneficial bacteria and germs that help with immune health and weight loss.
Postbiotics
Postbiotics are the byproducts of the fermentation process that is done by the probiotics in the intestine.
To be precise, probiotics feed on prebiotics, and postbiotics are produced. Thus, this is the "waste" of probiotics.
Pros And Cons Of Bio Complete 3?
BioComplete 3 is a fantastic product with numerous advantages. It is very popular among users because of its positive effect on gut health. Believe me, after learning about the pros, you won't be bothered by what the cons say.
Pros:
Looking at the following points, it seems like Gundry MD does not have any serious flaws. Apart from these cons, Gundry MD still stands perfectly!
Cons:
How About The Customer Reviews?
"This medicine helps me so much. I wish it was a little less expensive but it's well worth it. I can't find anything even close to how this works for me. I can't be without it"

Melanie
"We have tried sooo many probiotic products without any real noticeable difference. After only 2 weeks, both my husband and I who both have serious gastrointestinal issues, and each very different issues, had great results with this product. We highly recommend Bio!"

Daril
"Best probiotic I have used. Been taking different ones for years that helped some but these amazed me. Keeps me regular and greatly eases constipation. Been using for a month… 2 before breakfast and 2 before dinner. Bloating is gone and so far no IBS which I would have occasionally. Hope it continues to work."

Gracie
"I really like Dr. Gundry's products, specially this one, BIO Complete 3. It has helped me with my stomach issues and helped regulate my bowels. The product was delivered the next day as promised, and packaged well. It's not cheap and you do have to take 4 a day. I take 2 in the morning and 2 at night. I highly recommend Bio Compelte 3."

M.Lee
"Commit to taking the product at least 30 days to see the benefits. I have bought refills as it's helping with hair and kept me healthy during the flu and cold season. It is a lot more expensive then other competitors. So far, it seems to be worth the heftier price."

Jeniffer
If we talk about the bio, we'll finish three reviews. The chemicals in BioComplete 3 make it more effective. This vitamin addresses everything from a leaky gut to various digestive issues.
The users are using it because of its uniqueness and effectiveness. For some, BioComplete 3 provides energy, and they no longer crave junk foods.
For some old couples, this supplement cured their fatigue, brain fog, muscle, and joint pains, and they felt "activated."
They say that after adding Bio-Complete 3 to their diet, their nails are much stronger, and their hair has started growing thick and strong.
In short, if used regularly, Bio Complete 3 can transform your life. What are you still waiting for? Hurry up!
How To Buy Bio Complete 3 With Up To 70% Discount
Being a Gundry Ambassador, I can help you get amazing discounts on purchasing BioComplete 3.
Buy through the Ambassador's Wellness Website for up to 40% off today's purchase and every purchase in the future.
Pro-tip: You can save even more (and never run out) by subscribing to monthly shipments.
Final Verdict
According to my search history, only a few brands offer such products. In response to today's reality of junk food and diminished stamina, Gundry MD designed BioComplete 3.
This supplement includes very unique and effective ingredients, such as a blend of probiotics, prebiotics, and postbiotics. Complete 3 includes several dietary fiber-rich ingredients.
Made up of 100% natural and safe ingredients, it supports easier digestion, balanced weight management, improved muscle and joint strength, and more energy.
Bio completely alters our intestinal microbiota and alleviates digestive issues. And I believe this supplement is worth giving a shot at.
I recommend you go through the details provided above, sign up, and take advantage of this product. I am sure you will enjoy using this and will become our regular customer.
If not, Gundry MD offers every consumer a 90-day money-back guarantee.
Happy experiencing!
See The Video About Bio complete 3 Benefits
Frequently Asked Questions ( FAQ)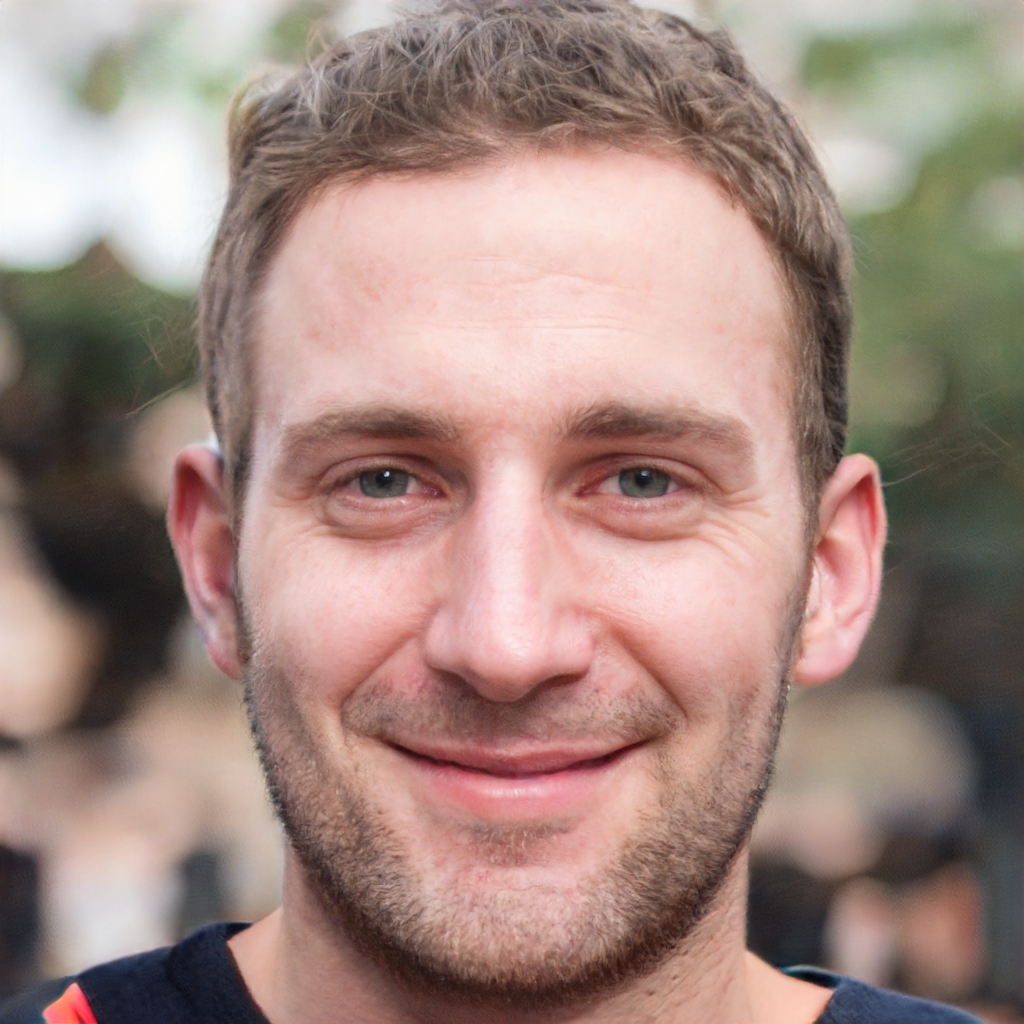 Hello, I am Ronald and I am the Health Enthusiast. I am also a full time certified Dietitian based in the USA and I have much knowledge about the ingredients used in different supplements. In my spare time I write the blogs after doing the extensive research and studies.  I am also the Co-Founder of Eat Drink Binge.